March
28
2012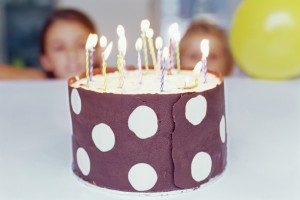 How to organize a minimalist birthday party for your child? It's a good question. You don't want to spend a fortune on it but you want the best for your child. I came across this great article on how to throw a minimalist birthday party, here are some tips from the article:
Set a time frame that works for you. I made a point of structuring the party like any other kids party — with a firm start and end and not over a mealtime (so, the 2-4pm window). I love cooking but when I cook for a party, I know that I overcompensate and exhaust myself and I'm still working on reversing this trend. I did not want to set myself up for this on a Sunday leading into a busy week. However, if a mealtime window is preferable to you and you can keep it simple and not exhaust yourself, by all means go for it!
Check out the other tips too, they'll worth it!
Leave a Comment