September
29
2012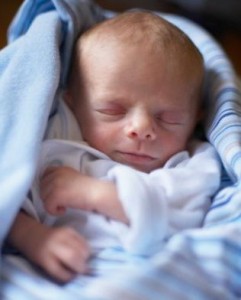 There're a lot of things that a new mom doesn't know i.e why babies head look strange or why they are always hungry. Just an example from the article:
My baby's head looks strange

You envisioned a picture-perfect Gerber baby — round, rosy, and oh-so-cute. If your newborn's head looks a little strange and cone-shaped at first, that's because he probably spent hours wedged in your pelvis. Openings in the skull allow it to mold its shape to fit through the birth canal. "This protects against skull fractures or brain injury during a vaginal delivery," says Anne Hansen, M.D., a neonatologist at Children's Hospital Boston and an assistant professor of pediatrics at Harvard Medical School.

Other imperfections add to your baby's temporary troll-like appearance. If he slid out on his nose, his nostrils may be a bit squashed. Fluids accumulated under his skin may make his eyes look swollen. And he may even have a few small bruises on his face and scalp if forceps or a vacuum extractor was used to deliver him. Your baby is a work of beauty in progress. Be patient, and he'll soon become the angel you imagined.
You can read the rest on Parents.com: http://www.parents.com/baby/care/newborn/12-things-no-one-ever-tells-you-about-babies/