March
7
2012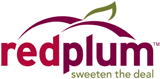 Here is a list of the brand new Redplum grocery coupons:
$0.50 OFF any TWO (2) McCormick® Perfect Pinch® Seasoning Blends
SAVE $2.00 on ANY Nature's Bounty® Probiotic supplement
SAVE $5.00 on Osteo Bi-Flex® Caplets, Softgels or Powder (Excludes Liquids)
SAVE $1.00 On ANY Gummy Vitamin in Disney or Marvel Shapes 60ct or larger.
SAVE $0.50 on any ONE (1) Snuggle® Fabric Softener Liquid or Dryer Sheets
SAVE $1.00 on BC® 18ct. or larger
SAVE $2.00 on ANY NatureSmart Ester-C® Tablet or Powder
SAVE $1.00 on TWO (2) 2-Roll or larger packs of Brawny® Paper Towels
$1.00 OFF any ONE (1) all® mighty pacs™ or all® Liquid Laundry Detergent (24 Loads or larger)
$2.00 OFF Any ONE (1) Garnier Nutrisse Nourishing Color Foam.
$3.00 OFF Any ONE (1) Garnier HerbaShine Color Creme
Save money with these great Redplum grocery coupons, please click on the link then you just have to print out the coupon.