March
22
2012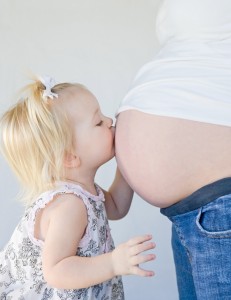 I've just came across this great article in the nzherald where you can read about how to help kids coping with newborn. It's actually not easy to be the big brother or sister.
Settling a new baby into a house where older siblings already live requires some thinking ahead
writes Rachel Grunwell.
Diane Levy, an experienced Auckland-based family therapist and mother of three, jokes we should all become octopuses so we have enough arms to cope with the demands of multiple children. But she says the key is to make the older children feel at ease about the new addition.

And this means not telling porkies.

Levy says the worst thing parents can do is "oversell" how "exciting" a new baby will be because then it can become a "terrible let-down" when the baby arrives. She says a toddler will soon feel "horribly betrayed" that they cannot, in fact, play with the baby, it cries a lot and there's not as much attention coming their way with this new gig.
To read the rest of the article please click on the link: Helping kids coping with new baby
Leave a Comment