September
2
2010
Have fun for free!
You may think that having fun for free is not possible. I have good news for you. There are actually different ways to have fun for free.
Let's see the options:
Library: if you are a cash strapped mom you may find books very expensive. It's time to visit the library. Joining the library is usually inexpensive or even free and you can loan great books, DVDs, CDs or even audiobooks for yourself and for your little angel too.  It's also possible download music, videos, eBooks and eAudiobooks from the libraries' website.
Free museums: There are actually museum and galleries that you can visit for free. You can always take packed lunch with you so your kids will learn new things (maybe you too) and it won't cost a penny. I've found a list of free museums in the U.S.
Farmer's markets: You can have fun on a Saturday morning too. Farmer's markets are held various places in town. Just check out your local paper and I'm sure you'll find one. It's good to visit them with your kids or friends. Most of the time they are even cheaper than the supermarket and the quality of the food and products are far better than there. I always buy delicious jams there. (I love the strawberry one:)) Even if you don't buy anything you can have a chat with people there and enjoy the fresh air.
Board games: just try to get away from the TV and play bord games with your family. In every second week we get together with our friends and play games.  The most popular bord games are: Monopoly, Mah Jongg,  Scrabble, Beyblades, Backgammon, Risk, Battleship, Stratego etc.
Walk and run for free: When the weather is nice walk, jog or get on your bike. You don't need to join an expensive gym to exercise. You can hike or swim too. Doesn't matter what you do just try to do something, sweat a little bit – let's say 3 times week. You don't have to do it alone, your kids or friends can join you too. It's so much fun!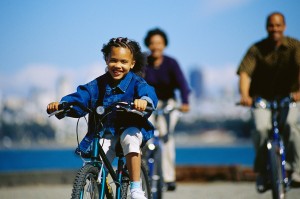 One Response
How can i get free baby clothes? Says:
September 4th, 2010 at 4:49 am

[...] Money saving tips for moms – Tip5 | Get Free Baby Coupons [...]
Leave a Comment