July
6
2011
I really like about.com. It always has some great tips for moms. I came across its tips for money saving moms. I'm pretty sure that you can save some serious money with them. Lets see a couple of tips from real moms:
You can clean the majority of surfaces in your home with vinegar and baking soda. It costs a lot less and smells better.
You can create visual aids for your activities using cereal boxes, scrap paper (the unprinted side is as good as a new piece of paper), and all sorts of packaging materials that you can collect from your monthly groceries. I think it's a brilliant idea. It's good for the environment too!
Make your own bread – tastes better and you know what it's made from.
Dish soap can be used at half strength and be used to refill the pump soap in the bathroom.  - I never thought about this before but it's a great idea too.
Buy things online – they often offer free shipping and great online discounts.
Don't spend your money on expensive and useless toys for your kids. Be creative and i.e. make paper mache at home. You will only need some  shredded paper waste, cheap white flour, school glue and some tempera.
Stock up at sales – you'll definitely save money in this way.
To read more money saving tips for frugal moms, please click here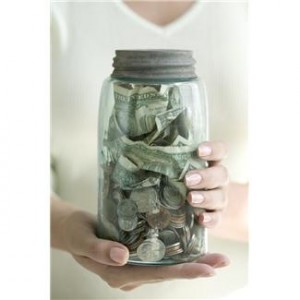 Leave a Comment